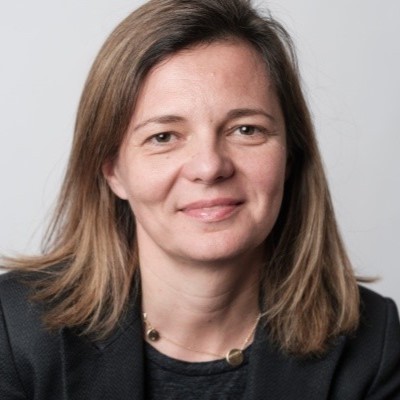 Group Chief Data & Analytics Officer, L'Oréal
Isabel is a seasoned technology executive with more than 20 years' experience in managing transformation programs driven by technologies. With an engineer degree in Telecommunications and master's degree in Business Consulting she started her carrier at Accenture in 1997 where she delivered various software integration and transformation projects, from back to front office, included first web and integration of "thin" components. Her clients included Top European companies in the Finance and Retail Industries.
In 2007 she joined Air France – KLM where she notably drove the Crew Digitalization project, with first agile solutions for pilots, stewards and ground staff, promoting CRM and client experience as first driver. She took over in 2016 the Operations Research departments of Air France and KLM, responsible for data, analytics and AI, developing with her team predictive maintenance solutions, predictive marketing and yield management alongside business stakeholders.
Isabel joined L'Oréal in 2019 as Global Head of Digital IT.  She contributed to the acceleration of the deployment of Beauty connected solutions by building the technological platform to support digital services on the mobile devices.
Since September 2020, Isabel is the Group Chief Data & Analytics Officer. She has the responsibility to bring L'Oréal data to the highest standards of quality and accessibility and democratize the usage of the data through the company.
Spanish nationality, mother of two, Isabel enjoys working in roles requiring cooperation and interaction between business and technology.